lavanderina
The ingredients
What are surfactants?
Let's start with the obvious: the water does not work alone. This is because the dirty is basically "fat" and is not "drawn" to the water. For this reason surfactants are added: substances capable of attracting the dirt and the water both and therefore drag the dirt out, down the drain.
The surfactants we do not use
You're probably familiar with the SLES (Sodium Laureth Sulfate) and the SLS (Sodium Lauryl Sulfate). SLES is not sustainable: the -ETH suffix indicates a chemical reactions of ethoxylation, that is derived from petroleum. Both are aggressive since they do not distinguish between the fat of the dirt and the fat of the epidermis and therefore they attack our skin causing irritation and dryness. For this reason we have preferred alternative solutions.

Following our principles of ecology, for the same reason we do not use: EDTA, DYES, OPTICAL WHITENERS, ENZYMES, PHOSPHATES AND PHOSPHONATES, etc.
Caprylyl/Capryl Glucoside
This surfactant is sugar-based, born from coconut oil and glucose, so of vegetal and ecological origin. It is particularly delicate and compatible with the skin, the reason why is often used to produce shampoo, shower gel and intimate plant-based cleansers.
Sodium Coco Sulfate
It is a vegetable surfactant of natural origin (born from coconut oil) and it is biodegradable, thus guaranteeing a very low ecosystem impact. It is a relative of SLS, since the creation process is the same, but it is made up of larger molecules which are unable to penetrate deeply in the epidermis and therefore damage it.
CAPRYLOYL / CAPRYL METHYL GLUCAMIDE
It is an incredibly potent green surfactant, made up of 95% bio-based materials such as sugar. This innovative co-surfactant is the result of a perfect balance between ecology and performance, because it is powerful, but does not damage the user's skin or the ecosystem. It contains palm oil of certified derivation: the RSPO certificate is the main sustainability standard in the sector worldwide and guarantees the use of oil derived from crops managed according to environmental and social sustainability criteria.
POTASSIUM OLIVATE
Potassium olivate is a soap of natural origin obtained thanks to the saponification of pure olive oil. This delicate surfactant is green as it has no long-term toxicity, is highly biodegradable and also sustainable.
TETRASODIUM GLUTAMATE DIACETATE
It is an chelating agent whose job is prevent the formation of precipitated inside of the product that could modify its stability. It is a green ingredient which renders metal ions harmless and it is easily biodegradable.
CITRIC ACID
Citric acid is considered a "weak acid" because it acts at a low concentration and is not harmful. It has interesting properties, in fact it is an anti-limescale, descaler and is able to soften the fabrics.
SODIUM BENZOATE AND POTASSIUM SORBATE
They are considered harmless preservatives, as they are metabolized in the human body through water and CO2. They protect products, usually cosmetic, from yeasts and fungi and are very compatible with the skin.
Aloe vera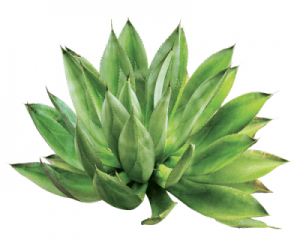 ALOE BARBADENSIS LEAF JUICE
What is it?
Aloe vera is a medicinal plant with fleshy leaves that produces a gelatinous substance inside, rich in properties. It is thought (it is not certain) that it originated in North Africa, but it then naturalized where it found, in the world, a warm, sunny and mild climate, as the Italian climate too.
Property
Aloe vera juice or gel is highly moisturizing and is a known ally of the skin that needs to heal, as well as being able to relieve burns due to abrasions or fire contact. Aloe is also useful in house cleaning: its emollient property also extends to the tissues, which are regenerated when treated with its juice. It is also excellent for its antistatic and polishing effect on surfaces.
Lemon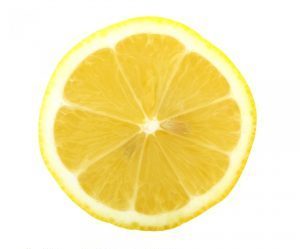 CITRUS LIMON FRUIT EXTRACT
What is it?
Lemon is a well-known citrus, super-used for its useful properties both in the food and cosmetic fields. Its origin is uncertain, but it is thought to be native to Asia. However, it has spread widely around the world and is widely cultivated in Italy.
Property
Lemon juice contains vitamin C which is useful for the body and the skin, but it has always been used for house cleaning, even alone. In the kitchen, it is excellent for cleaning dishes, surfaces and taps, as it has degreasing, polishing and anti-odor properties that make it essential for a clean and fragrant home.
Mint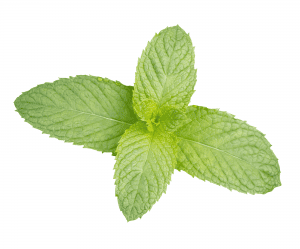 MENTHA PIPERITA LEAF EXTRACT
What is it?
Mint is an antiseptic and refreshing spice, easily recognized by its strong and penetrating scent and known for its many health benefits. Mint is a perennial herb rich in history, of European origin. The Peperita version is a natural hybrid born around the seventeenth century whose use has largely developed in both cosmetics and gastronomy.
Property
While its use is widespread in kitchens and cosmetic products, its traditional use in household cleaning is less known. In fact, mint has antistatic properties useful for all surfaces which, added to the characteristic refreshing scent, make it the perfect ingredient for cleaning.
Sage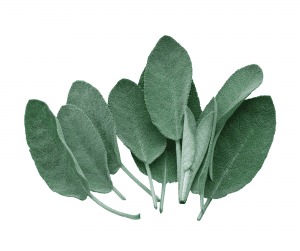 SALVIA OFFICINALIS LEAF EXTRACT
What is it?
Sage is an aromatic plant that has always been part of our culinary and non-culinary culture, often also cultivated in the home. Originally from southern Europe, it then developed everywhere, thanks to its resistance to extreme climates, both extremely hot and extremely cold.
Property
The leaves are harvested before flowering, in the period in which they reach the maximum concentration of essential oil, useful both for the body and for the cosmetic care of the skin, but also it has many useful properties during house cleaning too, such as its sanitizing and anti-odor, thanks to its characteristic scent.
Thyme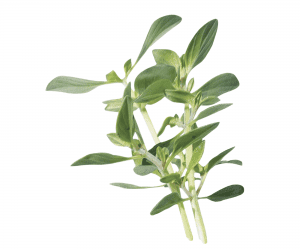 THYMUS VULGARIS LEAF EXTRACT
What is it?
Thyme is a perennial and woody plant, rich in beneficial and cosmetic properties, above all thanks to the high presence of potassium. It is a plant of Mediterranean origin that in Italy grows from the sea to the mountains, with a great ancient history that already links it to the Egyptians and Romans.
Property
The thyme is always used in beauty treatments for its precious properties, but is especially used in the kitchen as a treatment for the organism. But its properties are useful for the housework too, although they are less famous: the thyme has important sanitizing and odor-eliminating properties, useful both for treating fabrics and surfaces.
Visit the Online Shop
All of our products contain only vegetable, biological or otherwise not harmful to the ecosystem.